Gifted One
Staff member
S MOD
FELLOW
VIP
PATRON
POSTER
PUBLIC
TENURE
Joined

Nov 19, 2020
Messages

9,136
Points

580
Age

56
carl.d's My Meatloaf
Ingredients:
2 Carrots
1 Parsnip or ( Sweet potato)
3 Small Onions (2 Medium)(1 Large)
500g Mince Pork ( Ground Pork )
14 Rashers (Slices) of Streaky Bacon Smoked
8 Cumberland Sausages
Worcestershire Sauce or ( Henderson's Relish)
Black Peper
No Salt as the sauce contains it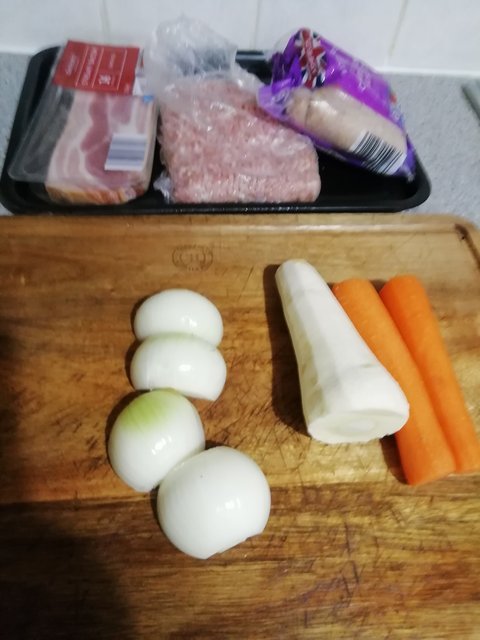 Dice the carrot,parsnip and onions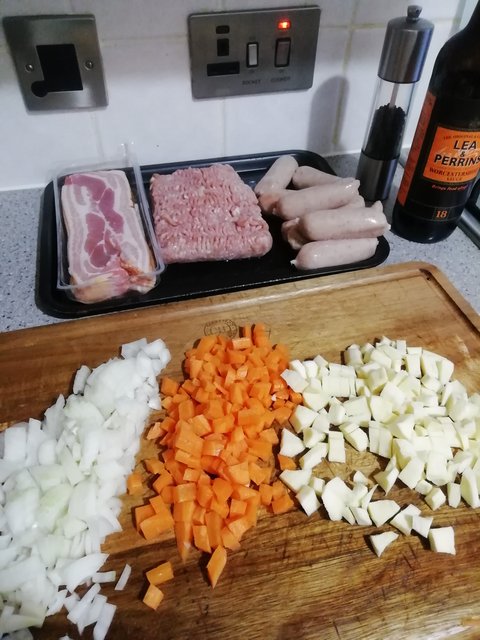 Take the skins off the sausages then add the vegetable sausages and mince in a bowl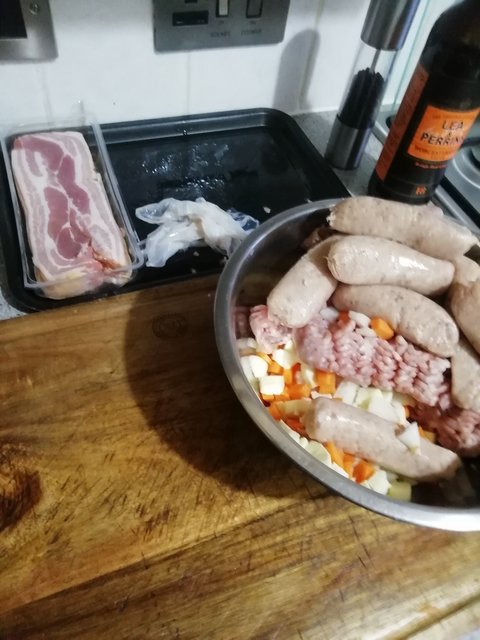 Mix Slowly try not to compact the mixture adding 4 table spoons of Worcestershire Sauce or ( Henderson's Relish)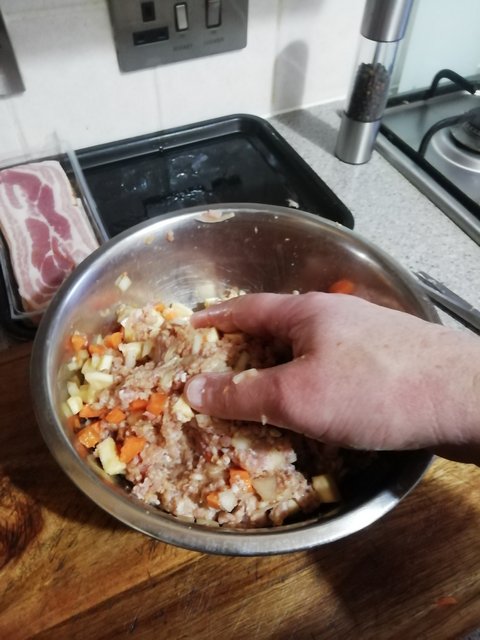 When Mixed thoroughly Put on a baking sheet on a baking tray and shape it like so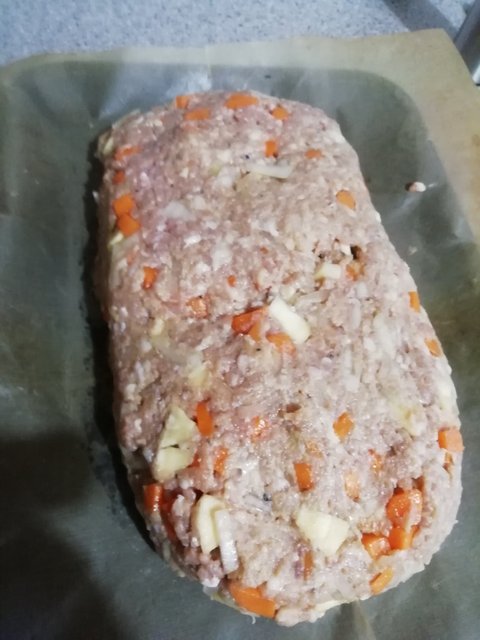 and cover with the streaky Bacon.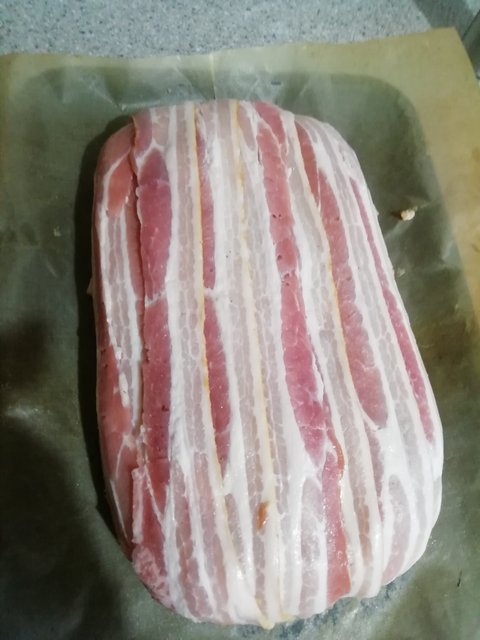 Cover with baking parchment and tin foil, then put in the refrigerator for at least 2hrs to firm up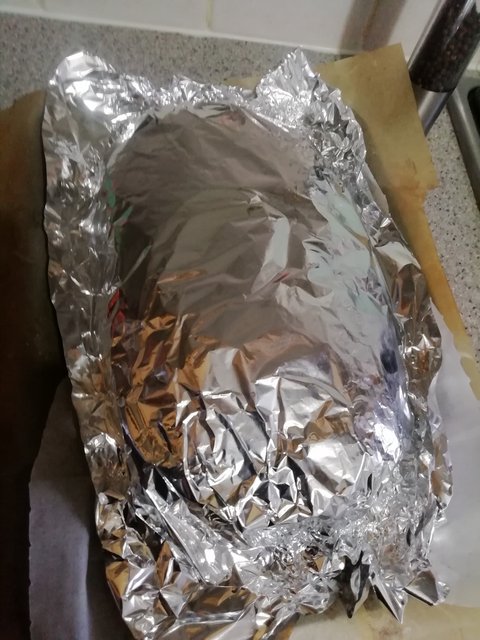 Once your meatloaf has firmed up , place in the oven for 1 and half hours at 170 C , draining off any juices during that time.
after 1 and half hrs remove the parchment and tin foil for a further 30 mins until the bacon had gone golden brown. remove and cool down.
Then Slice to desired thickness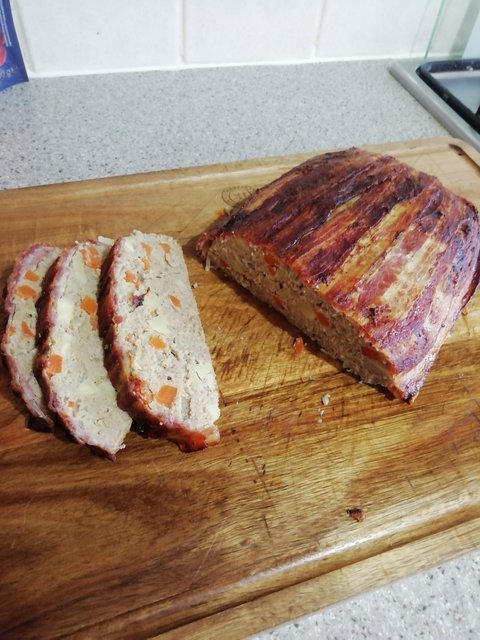 Then Serve with you favorite sides, for me its chips and mushy peas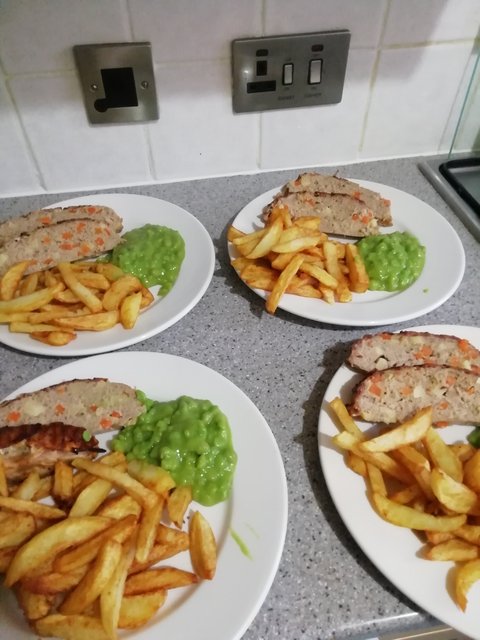 Empty plates all round
Enjoy