Charismatic Member
PATRON
POSTER
PUBLIC
TENURE
Joined

Apr 10, 2021
Messages

541
Points

310
https://www.rferl.org/a/belarus-russia-drills-ukraine/31585734.html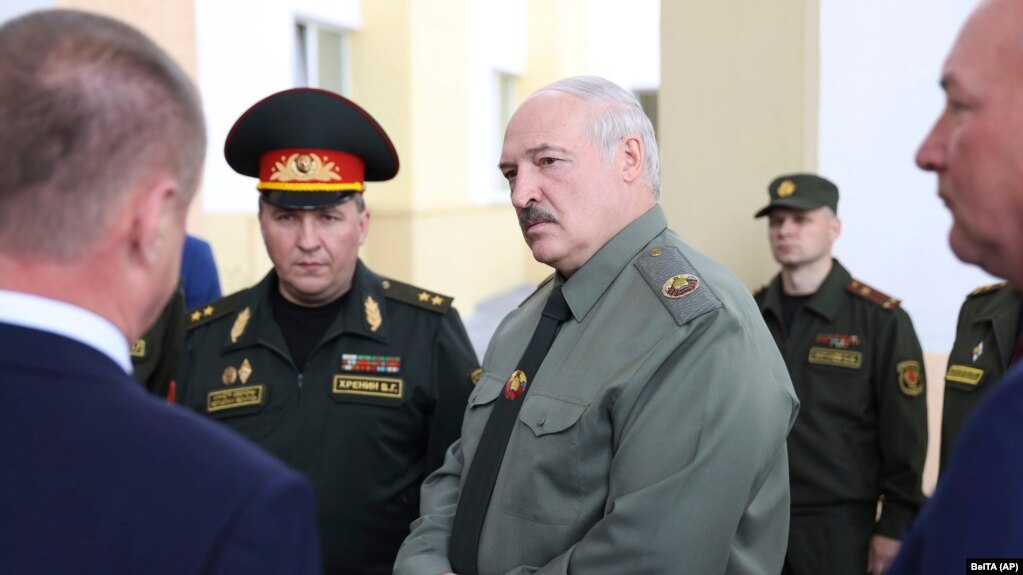 Belarusian President Alyaksandr Lukashenka (center) attends a meeting on territorial defense issues in the town of Shklov in June with Defense Minister Viktar Khrenin (left).
Belarus has announced joint military exercises with Russia along its southern border as NATO gathers for a meeting to discuss its concerns about the Russian troop buildup near Ukraine.
Belarusian Defense Minister Viktar Khrenin said on November 21 that the exercises would be held on its border with Ukraine in the "medium term."
He did not provide a date for the exercises with Russia, but suggested they were in response to alleged new military deployments in countries to the west and south of Belarus.
"We see troop formations around our state borders.... We can only be concerned by the militarization of our neighboring countries, which is why we are forced to plan measures in response," Khrenin said in comments on his ministry's website.
NATO has deployed four international battle groups to defend Poland and the Baltic states of Lithuania, Latvia, and Estonia since 2017.
The battalion-sized units were deployed in response to Russia's illegal seizure of Ukraine's Crimean Peninsula in 2014 and Russia's support for separatists fighting against Kyiv's forces in eastern Ukraine.....
Last edited by a moderator: